About Us
Helping others discover their potential

Our Guarantee & Support
We believe that student satisfaction is vital. If at any time prior to the end of the training you should become dissatisfied with the program, simply inform the instructor and we will refund your enrolment fee as per enrolment terms and conditions.
At Inspire & Inform we provide ongoing support with any purchase of product and on any training you take with us. If at any time before, during or after your course, you have a question or need some help, we'll be there for you. And as soon as you enroll, our in-­‐house coaches will contact you on a regular basis to discuss your progress.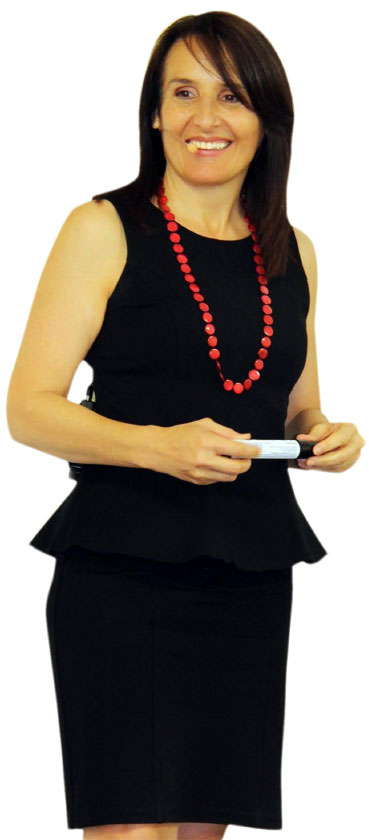 About Cherry Farrow
Motivational Speaker, International best selling author, Master Trainer of NLP (only the 2nd female in Australia with this certification as at 2020), Stage Hypnotist and Master Coach, Cherry Farrow works with individuals,organizations and education institutions to effectively strengthen and elevate their communication, connection and confidence to new heights,so they can make an influential impact on the world.
With over fifteen years of being a corporate suit, starting in real estate,progressing to Deputy Chief Executive Officer in Local Government and on amalgamation taking on the management of the entire IT department of the four amalgamated councils, Cherry has invaluable corporate training experience, a unique ability to make meaningful connections with audiences and an insatiable desire for helping others achieve their potential. Cherry knows how to impart information, connect with a crowd and provide training so that people just like you can effectively do the same.
Cherry's down-to-earth humour makes her a highly sought after edutainer (entertaining trainer/educator). She engages groups from the moment she steps in front of them and leaves them with empowering tools and focused mindsets that they can use to coach themselves to their desired successes. Cherry is passionate about awakening people to their bullshit stories (self imposed limitations) that keep them mediocre and helping them take their careers, business – and themselves – to unprecedented levels.
Cherry has been featured on Channel 7 in Australia, has collaborated in writing the international best selling book with other authors "Elevate Your Mindset"; has a Graduate Diploma in Local Government Management; is only the second female to be awarded NLP Master Trainer status in Australia; has a diploma in NLP & Hypnotherapy; received5 stars for her Adelaide Fringe Comedy Hypnosis Stage show; is the CEO of Successful Minds Institute and her mission is to have at least one family member in every home certified at the NLP Master Practitioner level.
When not speaking or training, Cherry can be found sitting on her deck,with a glass of good red in her hand, enjoying the company of family and friends or taking in the breathtaking view of the ever-changing ocean.